Environment, waste and recycling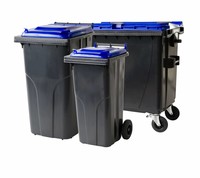 The preservation of the environment and recycling is a priority for Genteso!
Therefor Genteso has selected for you a range of waste containers and collection elements and spill control pallets.
Safety, ergonomics and hygiene is a key in this assortment.
The aesthetically appealing colour range also provides a clear optical and easy sorting and collection!