Tosca Pooling & Renting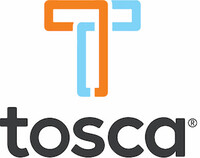 Pooling
(Asset)POOLING
By having more companies using CLD assets, asset pooling reduces each company's supply chain costs such as transport costs, quality issues and the stress of managing assets.  Asset pooling is seen as a more environmentally friendly and sustainable way to ship goods as sharing asset trips reduces carbon emissions, improves availability and meets the need for improved hygiene.
Renting
Renting, also known as hiring, is an agreement where a payment is made for the temporary use of goods, services or property owned by another. (WIKIPEDIA)
Reasons for renting
You may not wish to invest in pallets or IBCs (load carriers)
You need pallets or IBCs only temporarily
You want to avoid the burden of inspecting, repairing, cleaning and retrieving the pallets or IBCs
You don't need to worry about the lifespan of the pallets or IBCs
Renting keeps your debt off the balance sheet
Renting from CLD is better for the environment as load carriers are used more efficiently by sharing.
No products found...