QBIG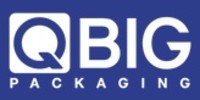 Qbig Packaging is a worldwide player on the Liquid Bulk Packaging field. The Qbig name resonates strongly as a reliable, knowledgeable and trustworthy supplier to the industry. Qbig Packaging offers a vast range of products, manufactured in A-class production facilities with the latest high-precision technologies and know the supply chain inside out.
IBC Liners and Fitments at Qbig
No products found...